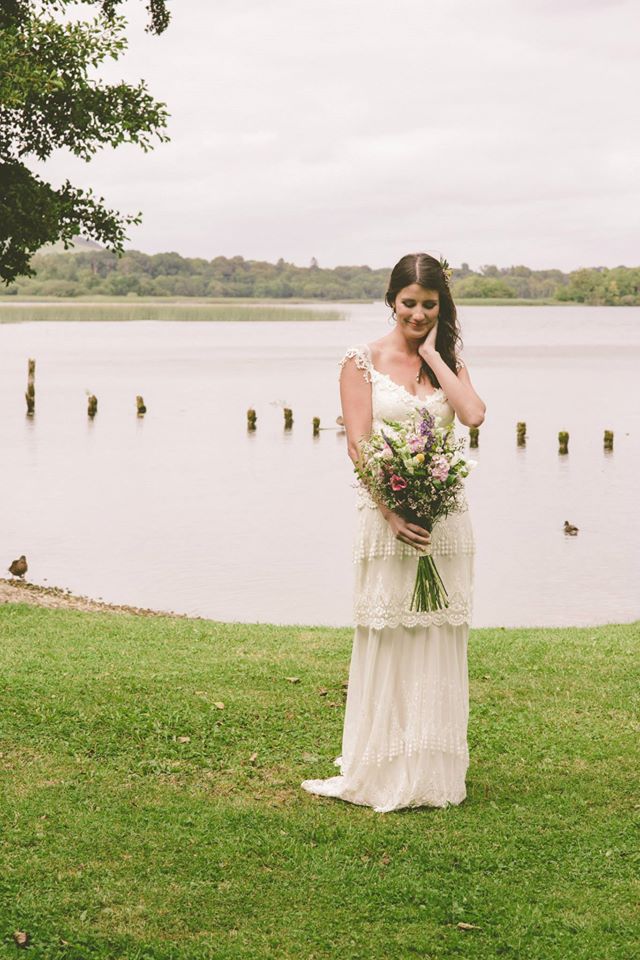 "We Specialise in Natural Elegance, Weddings of a Unique Class".

Perched right on the banks of Lough Derg, AnnaCarriga exudes romance and possibility allowing you to fuse your personal style with the spectacular natural beauty and powerful energy of the surrounding water and mountains.

Secluded and romantic, AnnaCarriga is located just 5km from Killaloe in Co Clare on the shores of Lough Derg. We can cater for variety of celebrations, providing the opportunity for either a small intimate wedding or a larger wedding day celebration.

This 12-acre estate is the perfect backdrop for your wedding photos. The view can be appreciated in all its beauty, year-round - from sunshine shimmering on the lake water to frost-tipped trees surrounding The Pavilion.

When you book your wedding at AnnaCarriga the entire estate becomes yours and only yours alone. We operate a strict 'one wedding at a time' policy which means you and your guests can have and enjoy the magic of AnnaCarriga all to yourselves. We want you and your guests to feel relaxed, inspired, cared for and energised by your visit here.

Every season is as magical as the next at AnnaCarriga. While the natural purity of AnnaCarriga's location is obvious for all to see and feel, our secret ingredient for your perfect day is the experience, creativity, efficiency and dedication of our events team.

The BoatHouse & The Glass Pavilion…
we can cater for your wedding reception either at our restaurant building The BoatHouse or at our Lakeshore Pavilion, depending on the number of guests and the time of the year. We offer a range of Wedding Packages from small intimate occasions to more lavish affairs, all of which include a fully inclusive banquet with every detail attended to. We have also introduced an informal style reception to include a "Relaxed BBQ Wedding Package" (available during summer months).

Arrival by Boat, Seaplane or Helicopter…
f you are looking for something different and you are not afraid of boats, flying or water, we can recommend special ways of arriving to our venue. Why not? 

To enquire about our wedding packages, please email us on weddings@annacarriga.com. 
 
---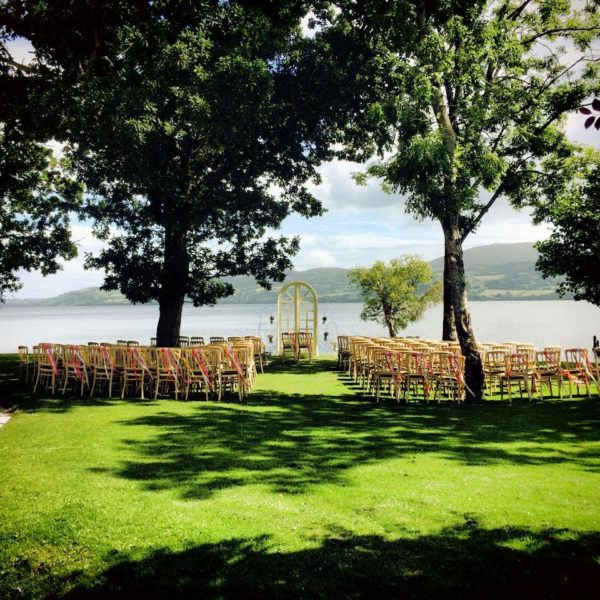 Civil Ceremonies and Blessings…
AnnaCarriga is truly the most romantic setting you can imagine to profess your eternal love, whether through a Civil, Humanist or Spiritual Ceremony,  or a simply Blessing. 

Over the summer months and if the weather permits, ceremonies and blessings are generally conducted on the beach or grass area on our lakeshore, overlooking the glittering lake and surrounding hills. There is no restriction on the number of guests due to the size and scale of the lakeshore. During rainy weather, ceremonies are performed on our patio just outside the Pavilion under our contemporary 'stretched tent' covering, still  allowing for the same scenic backdrop for your ceremony.

Throughout the winter, Civil Ceremonies and Blessings are conducted in The Glass Pavilion itself, with restrictions on numbers. 

There is no additional charge for the use or set up of the venue. You are free to tastefully enhance and personalise the setting. Natural flower petals may be used as confetti. Paper confetti is not permissible at AnnaCarriga.

Wedding Tasting for Bride & Groom…
we offer an opportunity to sample your chosen Wedding Menu. Tasting sessions are planned in advance and are complimentary for the Bride and Groom. To combine your Tasting Session with an overnight stay, a special accommodation rate is available.

 
---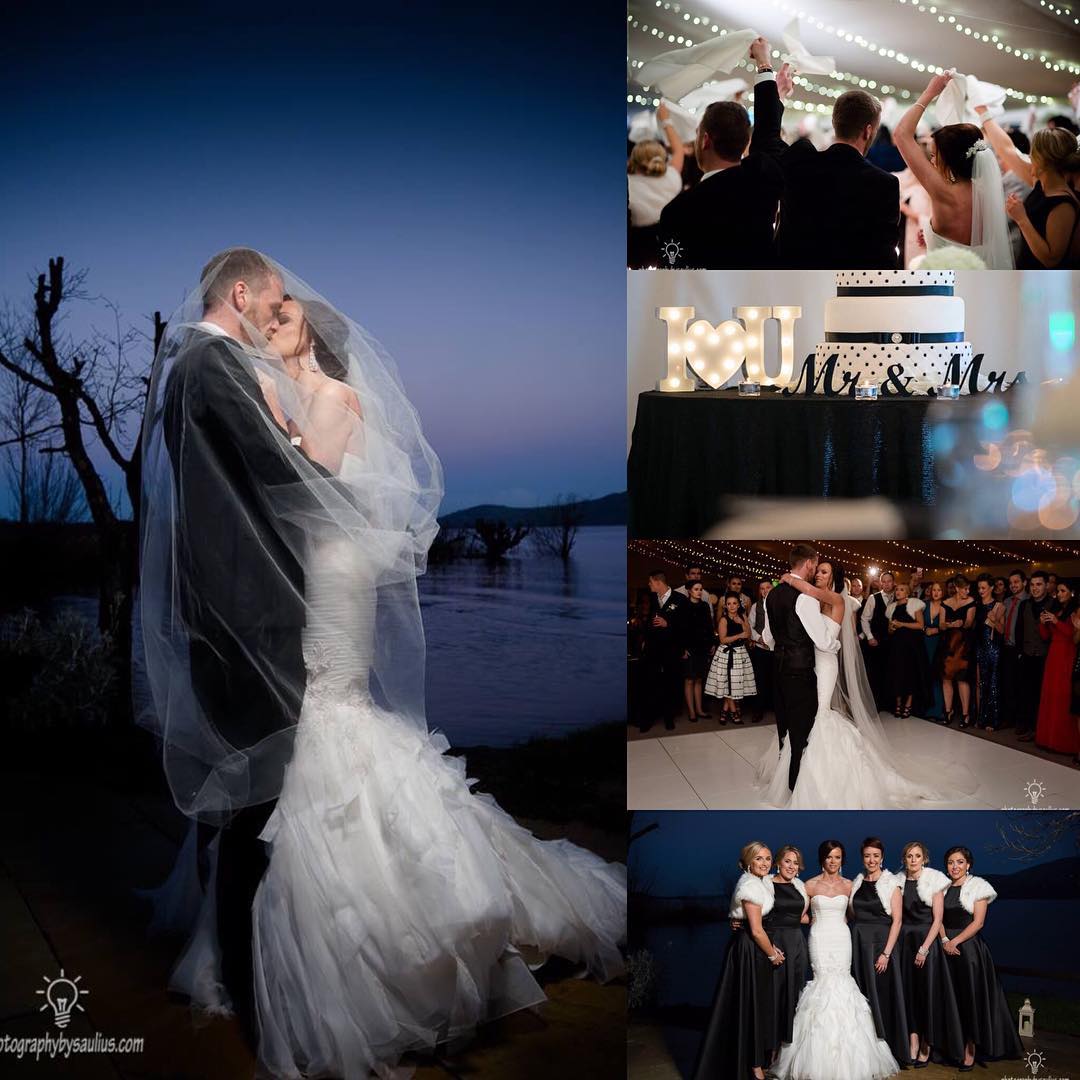 Winter Weddings…
even with its unpredictable weather, winter and Christmas time feel uniquely charming and romantic at AnnaCarriga, creating an  ideal atmosphere for a wedding; glowing candles, elegant gloves, faux fur stoles, rich fabrics, hot whiskeys and families home for the holidays - a winter celebration can be a truly magical and decadent experience at AnnaCarriga. Our Glass Pavilion is a fully heated, permanent structure and thanks to its wide glass windows you can still enjoy the beauty of the natural setting of AnnaCarriga.

Courtesy Minibus…
you can avail of our courtesy 14-seater minibus service to get to & from the church or late at night to distribute your guests to the local accommodation.

Wedding Seasons:
    High Season: May - September 
    Low Season: October - April
    Midweek: Monday - Thursday   
    Weekend: Friday - Sunday
Minimum numbers required:
        130 / Weekend / High Season
        100 / Weekend / Low Season
         80 / Midweek  / All Year Around
        50 / Weekend / All Year Around
        30 / Midweek / All Year Around
We got married at AnnaCarriga on 29 August 2015 and it was simply fantastic from start to finish. The team at AnnaCarriga were absolutely brilliant. It is a family run business and all of the staff were really professional and helpful which meant a lot especially as we were planning the entire wedding from overseas. The sun was shining on the day so we got married outdoors by the lake and had our wedding breakfast inside in the beautiful glass pavilion. Our guests stayed in the cottages on site which were superb(great value and really clean and tidy) and meant that we all had a very short stroll to the ceremony and again at the end of the night. We had a bbq the next day and kayaked/paddle boarded on the lake which certainly helped with the fuzzy heads! There is also a superb brasserie on site which serves delicious food with a French twist. As most of our guests arrived on Friday, it was great to have somewhere to eat after a long day travelling and again on Sunday when we were all exhausted from the day's activities. It is an absolutely stunning location for a wedding or a holiday with a great support team behind it. We couldn't have picked a better venue. We will definitely be going back to celebrate our anniversary!
Astrid & Ben 29th August 2015
Hi Jana,

I just wanted to drop you a little email to say thank you so much for everything you have done for Alan and myself for our wedding.

I can't tell in  words how happy we are that we choose Annacarriga. From start to finish you and your team have been so helpful, kind and beyond professional. I couldn't  recommend ye more and all i mean  ALL of our family and friends had an amazing time and where raving a out the meal and the staff 😁.

Thank you from the bottom of our hearts.

Alan & Mary Ellen O Dwyer.
Mary-Ellen & Alan 13th July 2017
Hi Jana,

Just want to say the biggest thank you ever, honestly we couldn't have dreamed the weekend would be as good as it was. You did such an incredible job and everyone was raving about how wonderful the venue was!!!  You made everything run so smoothly and we are beyond delighted we choose Annacarriga as our venue. We will recommend it highly to everyone!!!

Thanks again,

Aobhaoin & Chris
Aobhaoin & Chris 21st July 2017
Hi Jana,

A huge thanks to you and your team for all your support and work in the build-up to and during our wedding. We were delighted with how it all went and our guests are still talking about what an amazing location AnnaCarriga is.

I'd imagine that this was one of the more challenging wedding days of the season given the weather conditions, but once everyone was settled at the ceremony it really didn't have a negative impact on our day. We were really pleased that it was dry and bright on day 2 and so we got to party on the beach until the early hours.

Thanks again for everything and I hope you all enjoy a well earned break at the end of the manic wedding season.

Conor & Rachel
Conor & Rachel 19th August 2017